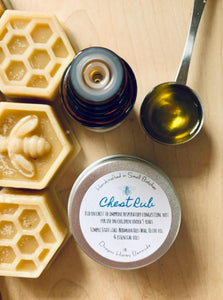 A soft balm to improve chest congestion and help you breath easier and get a better night sleep. We have enough reasons to keep us up at night, why add to it!
Rub this onto your chest, let the essential oils open to breath easier.
This product is not recommended for children under 5, we do offer a little people version which has reduced essential oil concentration.
Always test on skin before use. Consult a Dr. if symptoms worsen